Mini Cigarrillos
Brun del Ré Aromatic Mini Cigarillos are manufactured by expert tobacco masters who have selected and blended the best of our tropical forest to obtain a high-end product so that you can enjoy a fine moment of pleasure.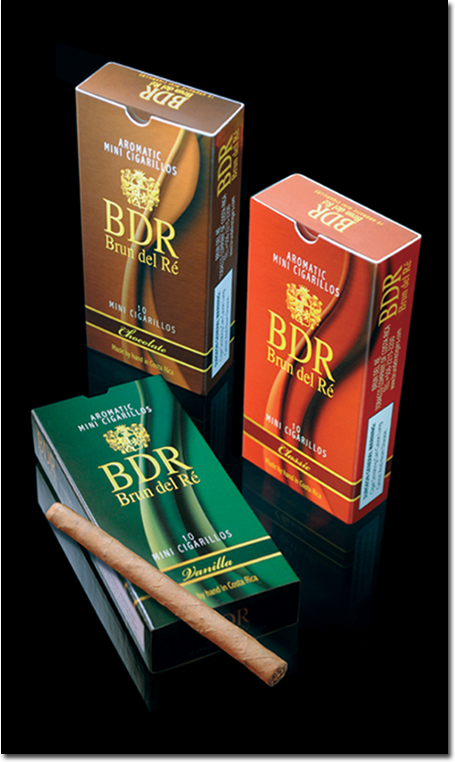 Available in three aromatic presentations:
Vanilla.
Chocolate.
Classic.
Presentations:
Boxes of 10 Mini Cigars.